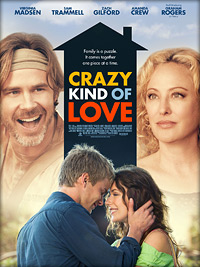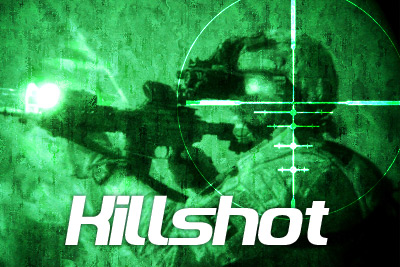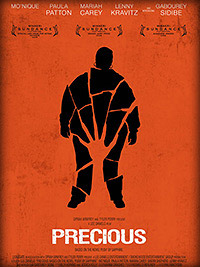 PRODUCERS
CRAZY KIND OF LOVE
While re-evaluating her life, a mother relies on her stoner son and his awkward brother to keep life interesting. When an unlikely romance blossoms between the youngest son and the girl next door, she realizes the key to her happiness can be found where she least expects it.
STARRING:

Virginia Madsen, Sam Trammell, Zach Gilford, Amanda Crew, and Graham Rogers
DIRECTOR:
Sarah Siegel-Magness
PRODUCERS
KILLSHOT
EXCLUSIVE: Smokewood Entertainment has just inked a script deal for Killshot, a feature thriller set against the backdrop of the top-secret CIA program that researched and utilized a teachable psychic-based protocol called Remote Viewing for use in real-world military spy operations and battlefield situations. Screenwriter Paige Cameron, who's writing a Salvador Dali film for Imagine Entertainment, has been tapped to develop and co-write the script with Oscar-nominated Precious producer Sarah Siegel-Magness. Siegel-Magness will produce with her husband and Smokewood co-founder Gary Magness.
Siegel-Magness called Cameron "a gifted storyteller who is a quickly emerging talent. We are both proud to be able to bring this factual story into the light and explore its implications for the future as well as the part we, as a society, play in shaping that future through our thoughts and beliefs."
Partly inspired by the real-life involvement of decorated military intelligence officer Major Ed A. Dames (U.S. Army Ret.), Killshot will explore the current and future world events the technique has possibly uncovered as well as the international Remote Viewing programs known to be used by several governments during the Cold War, and thought likely to still be in current use. Dames will co-produce.
PRODUCERS
P
recious:
B
ased On the
N
ovel 'push' by
S
apphire,
2009
Precious goes with her instincts and finds a welcoming atmosphere in an alternative education program where she's taken under the wing of a kind-hearted young teacher (Patton). Even though she's beginning to learn to read and write, the skills that will hopefully lead her away from the ignorance and torture of her home life, Precious finds that breaking free isn't as easy as just walking away.
STARRING:

Gabourey "Gabby" Sidibe, Mo'Nique, Paula Patton, Lenny Kravitz, Sherri Shepherd, Mariah Carey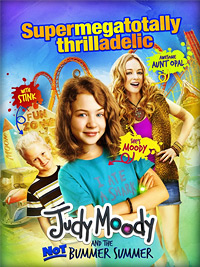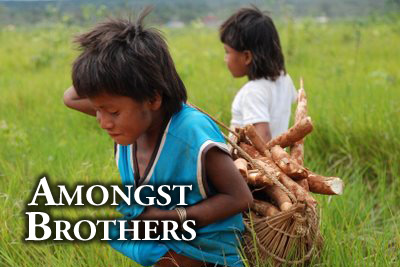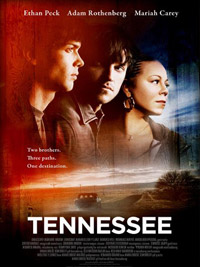 PRODUCERS
JUDY mOODY
Judy Moody was in a mood… a best-summer-ever mood! R A R E ! But that was before she found out that Mom and Dad were heading to California and Aunt Awful was coming to stay. Not to mention, her two best friends were going splitsville on her, for the whole entire summer! Will she, Judy Moody, be stuck with her little brother Stink? Stink, who has Bigfoot on the brain? Just when summer is starting to look Bor-ing with a capital B— Eureka!—Judy Moody (with a little help from Aunt Opal) comes up with the most thrill-a-delic plan ever.
STARRING:

Heather Graham and Jordana Beatty as Judy Moody
PRODUCERS
aMONGST BROTHERS
"Amongst Brothers" is 26-minute documentary about a Colorado cattleman who travels to Brazil on an adventure trip only to find himself a central figure in the very survival of one of the oldest tribes in the Amazon Basin after he contributes a sustainable source of protein in the form of a cattle herd to the tribe. The purpose of the documentary is to encourage financial contributions to organizations involved with the sustainability of the Amazon as well as direct involvement in philanthropy towards the native population in the Amazonian Basin.
DIRECTORS:
Donna Dewey and Rock Obenchain
PRODUCERS
Two brothers, Carter (Rothenberg) and Ellis (Peck), embark on a journey from New Mexico to find their estranged father in the hopes of saving Ellis, who has been diagnosed with terminal Leukemia. Along the way they meet Krystal (Carey), an aspiring singer, who flees from her controlling husband (Reddick) to join them on their journey.
STARRING:

Adam Rothenberg, Ethan Peck, Mariah Carey, Lance Riddick, Ryan Lynn, Michele Harris, Bill Sage, Melissa Benoist
Smokewood Entertainment is a film company in the business of financing, producing, and developing quality film and entertainment.